This simple recipe makes for a hearty meal that is quick to please when the weather starts to get chilly.
---
Recipe Type: Soup | Recipe Yield: 4 Servings | Prep Time: 10 Min. | Cooking Time: 30 Min.
---
INGREDIENTS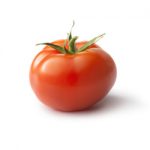 1 cup (250 g) onions, finely chopped
2 tbsp. (30 ml) extra virgin olive oil
4 cloves garlic, minced
2 lbs. (908 g) Ontario greenhouse tomatoes, diced
1 cup (250 ml) water or chicken stock
3 cups (750 g) fresh corn kernels
1 cup (250 g) fresh basil, chopped
Salt and pepper to taste
INSTRUCTIONS
Sauté onions in olive oil in a saucepan over medium/high heat until lightly browned.
Add the garlic and sauté for 1 minute, stirring constantly.
Pour in the tomatoes and cook, stirring occasionally until they give up their juices.
Cover and continue to cook for 5 more minutes.
Add the water or chicken stock and corn to the mixture and cook until the corn is soft and the kernels lose their raw taste.
Season with salt and pepper and add in the fresh basil.
Mix well. Remove from heat and serve.
Contact Us
308 Talbot St. E.
Leamington, ON
Canada N8H 3V6
PHONE 519.326.2339
FAX 519.326.3627