A tasty Asian-inspired salad with soba noodles.
---
Recipe Yield: 6 Servings | Prep Time: 15 Min. | Cooking Time: None
---
INGREDIENTS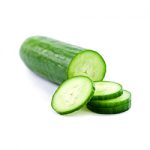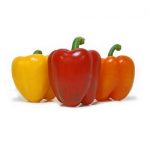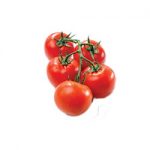 RICE WINE VINAIGRETTE INGREDIENTS:
¼ cup (60 mL) rice wine vinegar
1 tbsp. (15 mL) chili paste
2 tsp. (10 mL) tahini paste
¼ cup (60 mL) canola oil
2 tbsp. (30 mL) soy sauce
2 tsp. (10 mL) granulated sugar
2 tsp. (10 mL) minced fresh ginger
2 cloves garlic, minced
¼ tsp. (1 mL) each salt and pepper
SALAD INGREDIENTS
12 oz (350 g) soba noodles
3 cups (750 mL) cooked, shredded rotisserie chicken
2 Ontario Greenhouse Bell Peppers, thinly sliced
1 ½ cups (375 mL) chopped Ontario Greenhouse Seedless Cucumbers
1 ½ cups (375 mL) chopped Ontario Greenhouse Tomatoes on the Vine
3 green onions, thinly sliced
2 ripe avocados, peeled, pitted and chopped lime wedges
hot sauce (optional)
INSTRUCTIONS
RICE WINE VINAIGRETTE INSTRUCTIONS:
Whisk together rice wine vinegar, chili paste and tahini paste until blended; whisk in oil, soy sauce, sugar, ginger, garlic, salt and pepper.
SALAD INSTRUCTIONS:
Cook soba noodles according to package directions; drain and toss with vinaigrette.
Stir in chicken, peppers and green onions.
Divide among 6 bowls; top evenly with cucumbers, tomatoes and avocados.
Serve immediately with lime wedges, and hot sauce (if using).
Contact Us
308 Talbot St. E.
Leamington, ON
Canada N8H 3V6
PHONE 519.326.2339
FAX 519.326.3627