Scallop Ceviche


in Xo Sauce
Versions of ceviche, pronounced (suh-vee-chee), exist in Latin and Philippine cuisine. Lemons and limes are most commonly used.
---
Recipe Type: Appetizer | Recipe Yield: 4 Servings
---
INGREDIENTS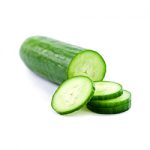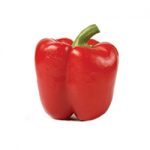 4 Thai chilies, seeded and sliced
1 Ontario greenhouse red bell pepper,roasted, peeled, seeded and finely diced*
4 cloves garlic, halved
1 shallot, chopped
1 ½ inch (4 cm) fresh ginger, sliced
1 tbsp. (15 ml) white vinegar
½ tsp. (3 g) grated lime zest
1 tbsp. (15 g) minced coriander
1 ½ tbsp. (23 ml) sesame oil
½ tsp. (3 g) salt
½ tsp. (3 g) roasted white sesame seeds
INSTRUCTIONS
Grind the chilies, garlic, shallot, ginger and roasted bell pepper into a coarse paste.
Transfer to a bowl. Stir in the remaining ingredients and mix well.
SCALLOPS INSTRUCTIONS
In a bowl, combine the lime juice, bell pepper chili sauce, salt, pepper, sesame oil and ginger. Mix well.
Cut each scallop horizontally into 3 thin disks. Marinate with the cucumber, lime juice and chili mix for 15 minutes.
Serve the scallop and cucumber disks, topped with ¼ tsp. (3 ml) XO sake and some strands of ginger and bell pepper from the marinade.
Contact Us
308 Talbot St. E.
Leamington, ON
Canada N8H 3V6
PHONE 519.326.2339
FAX 519.326.3627