Roasted Pepper


Romesco Sauce
This classic Spanish sauce is a perfect accompaniment to any grilled meat or fish.
---
Recipe Yield: 4 Serving | Prep Time: 30 Min. | Cook Time: 10-15 Min.
---
INGREDIENTS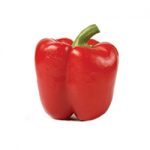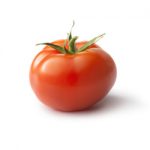 1 – Dried Ancho Chili
½ cup (125 ml) – Extra Virgin Olive Oil
1 – Ontario Greenhouse Beef Steak Tomato
2 – Ontario Greenhouse Red Bell Peppers 1 – Onion
½ cup (125 ml) – Roasted Pumpkin Seeds
2 – Garlic Cloves
2 tbsp (30 ml) – Sherry Vinegar
1 – Whole Wheat Bread Slice toasted & diced
2 tsp (10 ml) – Smoked Paprika
1 – Lemon zest & juice
2 tsp (10 ml) – Kosher Salt
INSTRUCTIONS
Begin by soaking the dried Ancho chili in warm water for at least 1 hour.
Meanwhile, toss the tomato, pepper and onion in 2 tbsp of olive oil. Place on a baking dish and broil on high, turning frequently, for around 10 minutes, until charred on all sides. Remove from broiler and cover baking dish with foil for 15 minutes.
Peel and seed the tomato, pepper and onion and place them in a blender.
Combine all other ingredients in the blender until a smooth consistency is reached. Add consistency with a touch of water if the mixture is too thick.
Contact Us
308 Talbot St. E.
Leamington, ON
Canada N8H 3V6
PHONE 519.326.2339
FAX 519.326.3627