Mediterranean Salad serves great with grilled chicken breast or rotisserie chicken, pork souvlaki, steak, salmon fillet or Italian sausage; vegetarian option – combine salad with chick peas or serve over cooked quinoa or brown rice; can be used in a wrap with hummus or other dip.
---
Recipe Type: Salad | Recipe Yield: 6 Servings | Prep Time: 30 Min. | Cooking Time: None
---
INGREDIENTS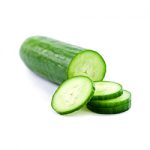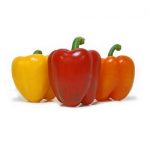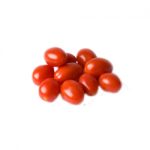 ¼ cup (60 mL) red wine vinegar
½ cup (120 mL) extra virgin olive oil
½ tsp (3 mL) dried oregano
? tsp (1 mL) minced garlic
? tsp (1 mL) salt
? tsp (1 mL) black pepper
1 Ontario greenhouse red pepper
1 Ontario greenhouse yellow pepper
1 Ontario greenhouse orange pepper
1 Ontario greenhouse seedless cucumber
1 cup (240 mL) Ontario greenhouse grape tomatoes
½ medium red onion
¼ cup (60 mL) fresh chopped herbs – chives, dill, Italian parsley, mint or basil or a combination of your favourites.
1 cup (240 mL) feta cheese, crumbled
? cup (80 mL) sliced pitted Kalamata olives
INSTRUCTIONS
Whisk together vinegar, olive oil, oregano, garlic, salt and pepper. Set aside in a small container.
Chop all of the vegetables into small pieces then place in bowl and set aside.
Combine chopped vegetables with dressing and chopped fresh herbs.
Toss in feta cheese and olives.
Let sit in the refrigerator for at least half an hour to develop flavour.
Contact Us
308 Talbot St. E.
Leamington, ON
Canada N8H 3V6
PHONE 519.326.2339
FAX 519.326.3627