Grilled Halibut With


Pepper & Parsley Anchovy Relish
Halibut can be grilled or poached in red or white wine, but it is important not to overpower its delicate flavour.
---
Recipe Type: Entree | Recipe Yield: 4 Servings | Prep Time: 30 Min. | Cooking Time: 20 Min.
---
INGREDIENTS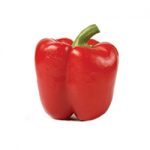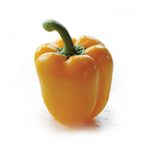 4×6 oz. (168 g) skinless halibut fillets
Olive oil
Salt and pepper to taste
PEPPER RELISH
2 Ontario greenhouse red peppers, roasted, peeled, seeded and coarsely chopped*
2 Ontario greenhouse yellow peppers roasted, peeled, seeded and coarsely chopped*
2 cloves garlic
8 white anchovies, coarsely chopped
½ cup (125 ml) extra virgin olive oil
3 tbsp. (45 ml) red wine vinegar
¼ cup (63 g) fresh parsley, chopped
1 tbsp. (15 g) fresh oregano, chopped
INSTRUCTIONS
Heat the grill to high.
Brush both sides of the halibut with olive oil and season with salt and pepper.
Put the fish on the grill with skin side up. Grill the fish until lightly browned and firm on the bottom, (4 minutes). Turn the fish over, reduce the heat to medium and cook for an additional 2 – 3 minutes.
Remove the fish and place on serving plates. Top each piece with spoonfuls of parsley anchovy relish.
RELISH INSTRUCTIONS
In a bowl, combine the peppers, garlic, extra virgin olive oil, vinegar, parsley, oregano and anchovies. Season with salt and pepper. Set aside and let rest at room temperature for 30 minutes.
Contact Us
308 Talbot St. E.
Leamington, ON
Canada N8H 3V6
PHONE 519.326.2339
FAX 519.326.3627