Who enjoys a fresh Greek Salad? EVERYONE! Planning a party this recipe will be a hit. Enjoy the crisp Ontario Tomatoes, Peppers and Cucumbers in every bite
---
Recipe Type: Salad | Recipe Yield: 4 Servings | Prep Time: 25 Min. | Cooking Time: 10 Min.
---
INGREDIENTS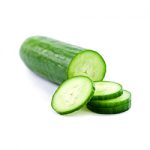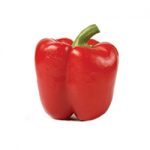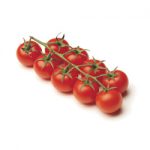 6 tbsp. (90 ml) extra virgin olive oil
3 tbsp. (45 ml) red wine vinegar
2 tbsp. (30 g) fresh oregano, minced
¼ tsp. (2 g) dried oregano
1 ½ tsp. (23 ml) lemon juice
1 garlic clove
½ tsp. (3 g) salt
Pinch of black pepper
½ cup (125 g) red onion, sliced
1 Ontario greenhouse seedless cucumber, peeled and sliced 1/4 inch thick
2 romaine lettuce hearts, torn into bite size pieces
2 cups (500 g) Ontario greenhouse cocktail tomatoes, halved
1 Ontario greenhouse red pepper, roasted, peeled seeded and cut into 1/2 inch wide strips
¼ cup (63 ml) vegetable oil
¼ cup (63 g) fresh mint, minced
¾ cup (189 g) kalamata olives, pitted
5 oz. (142 g) feta cheese, crumbled
INSTRUCTIONS
Whisk the first 8 ingredients together in a bowl large enough to hold the entire salad.
Add the onion and cucumber, then marinate for 20 minutes.
Add the romaine lettuce hearts, peppers and tomatoes and mint to the bowl and toss.
Arrange the salad on a platter or divide evenly on serving plates.
Sprinkle with Kalamata olives and feta cheese.
Contact Us
308 Talbot St. E.
Leamington, ON
Canada N8H 3V6
PHONE 519.326.2339
FAX 519.326.3627