This zesty treat goes great as a side dish with grilled meats or with a sandwich.
---
Recipe Type: Salad | Recipe Yield: 8 Servings
---
INGREDIENTS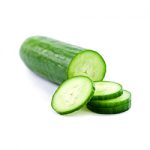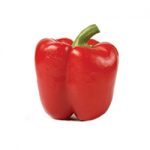 3 large Ontario Greenhouse Seedless Cucumbers
⅓ cup (90 mL) finely diced Ontario Greenhouse Red Peppers
⅓ cup (90 mL) olive oil
2 tbsp (30 mL) mild vinegar (red or white wine, white balsamic or apple cider)
2 tbsp (30 mL) fresh lemon juice
1 tbsp (15 mL) lemon zest (1 large lemon)
1 tsp (5 mL) salt
½ tsp (3 mL) pepper
¼ cup (60 mL) fresh mint cut in thin strips
INSTRUCTIONS
Prepare the cucumbers by cutting into long thin noodle like strips. Combine with diced red pepper.
Combine olive oil, vinegar, lemon juice, zest, salt and pepper. Pour over cucumber noodle mixture and toss gently to combine. Add the mint strips and toss.
Let sit in the refrigerator for at least half an hour to develop flavour.
Garnish with more mint before serving.
Keeps for 2 days in the refrigerator but is best served the day prepared.
Contact Us
308 Talbot St. E.
Leamington, ON
Canada N8H 3V6
PHONE 519.326.2339
FAX 519.326.3627