Cucumber guacamole is a fresh, delicious treat that can be used as a dip or spread with any of your meals. An interesting and tasty way to experience Ontario Mini Seedless Cucumbers.
---
Recipe Type: Appetizer | Recipe Yield: 8 Servings
---
INGREDIENTS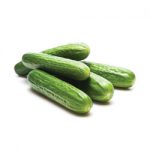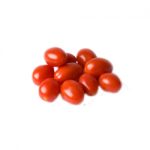 2 ripe avocados, washed, skinned and pitted
3 Ontario Greenhouse Mini Seedless Cucumbers, washed and chopped
6 Ontario Greenhouse Grape Tomatoes, diced (optional)
2 cloves garlic, minced
1 lime, zested and juiced (2 tbsp (30 mL) of juice needed)
1 tbsp (15 mL) olive oil
2 tbsp (30 mL) chopped fresh cilantro
Salt and Pepper to taste
INSTRUCTIONS
Use a fork to mash the avocados in a medium bowl.
Add all remaining ingredients to the avocado and mix well together.
Taste and add more salt, pepper or lime juice.
Place a thin layer of plastic wrap over mixture to keep air out and place in the refrigerator.
Place the avocado pits in the bowl with the mixture before putting in the fridge. This helps to keep the avocado from browning. Best eaten the day prepared.
Contact Us
308 Talbot St. E.
Leamington, ON
Canada N8H 3V6
PHONE 519.326.2339
FAX 519.326.3627